Are you seeing a new home in your future?
You need a West Plains Mo Buyers Agent!
You will need to understand the benefits of a West Plains MO Buyers Agent working for you!
Before 1993 every agent was working for the Seller, but in 1993 laws were passed giving the Buyer the opportunity to hire a Buyer's Agent. The nice thing about buyers agency is most sellers agree to pay the buyers agent so there is NO COST to the Buyer. Buyers Agency became an opportunity for the Buyer's in Missouri to have representation. Without a signed contract between the agent and the buyer, or the agents and the seller, the starting point for all real estate transactions and relationships is transaction brokerage. A Transaction Brokers owes loyalty to no one, They are just opening doors and doing paperwork.
I don't know about you but when I am working with any professional I want them working for me. I want my doctor, my attorney and my accountant working for my best interest. I would also want to know my West Plains MO Buyers Agent is working for me to protect my motivation, urgency and hide my enthusiasm about the property so we can negotiate the best possible sales price and terms.
An agent working for the buyer owes their clients, honesty, confidentiality undivided loyalty, accountability, reasonable care, full disclosure and due diligence. They will do a CMA (comparative market analysis) to make sure you are not paying too much. They should do their best to get sellers disclosures (a history of the condition of the home) for the buyers to review. They will advise you to have all your financing lined because looking for a home without proof of funds or a pre-approval letter is like showing up for a race without your running shoes. Sellers always negotiate better when we have proof of our funds to close. Your West Plains Buyers Agent will be like your coach getting you ready so when you run the race you are ready to win.
Whether you are a first time home buyer or a seasoned investor, purchasing a single family home or a full-scale farm operation everyone can benefit from having a buyers agent in their corner working for them.
Southern Missouri Homes and Farms LLC has a West Plains Buyer's Agent here to coach and guide you through the home buying process and the best part is it costs you nothing to have her working for you. There are so many benefits to Buyers Agency and you want to make sure you are protected.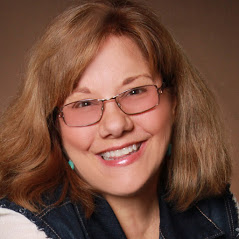 Contact Gwen Chambers 417-712-0077 your West Plains MO Buyers Agent and we can get the process started.